With operational teams in our UK and UAE offices, TenIntelligence delivers investigation, due diligence and protection services for our clients across multiple jurisdictions.
Working closely with our clients, we provide investigative insight into the people, organisations and investments with whom they conduct business.
Our dedicated team of investigators safeguards our clients' reputation and protects them from fraud, brand infringement, regulatory risk and data breaches.
With offices in both the UK and UAE, we have a team of investigators who speak a plethora of languages that include; French, German, Spanish, Arabic, Russian, Mandarin, Dutch, Italian, Portuguese, Turkish and Afrikaans.  This allows us to perform investigation services for our clients across multiple jurisdictions and in various languages.
Our due diligence, litigation support and fraud investigations have taken us to all locations of the globe and we have assisted clients with recent cases and assignments all over Europe, as well as the USA, Canada, Brazil, Argentina, Venezuela, Mexico, Chile, Russia, Australia, New Zealand, India, Malaysia, Singapore, China, Hong Kong, South Africa, Nigeria, Uganda, UAE, Kuwait and Saudi Arabia.
Our brand protection headquarters is based in Dubai, which gives us local knowledge when we are asked to help brand owners and clients with market surveys, test purchases and intellectual property due diligence research in the Middle East.  We have assisted clients with cases in the UAE, Kuwait, Oman, Bahrain, Iraq and Saudi Arabia; as well as the UK and Europe.
Cyber-enabled-crime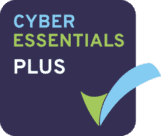 and data hacking is becoming more sophisticated and attackers are utilising stealth to target people, networks, organisations and devices.  Our cyber investigators provide jargon free advisory giving clients the appropriate protection measures and assurance to operate with confidence. Keeping Cyber Simplified.
Evidence gathered from digital forensics can be key to successful litigation and dispute resolution. With our digital forensics investigators and lab at our Kent HQ, we have the capability to provide digital forensics services that can safely preserve, recover and examine data found in digital devices, including hard-drives, servers, laptops, smart-phones, networks and storage media.
With ISO27001 and Cyber Essentials Plus in place, TenIntelligence continues to minimise risk to potential data security breaches, while demonstrating credibility, assurance and trust.
Compliance continues to be one of the core values of TenIntelligence. We have an integrated compliance programme for every process, which continues to provide assurances for our clients.
Our Intelligence | Your Assurance