Our Team
TenIntelligence is built upon the diversity and expertise of our global teams, both in the UK and UAE.  We have a young, dynamic and enthusiastic team who possess different skill sets, including languages as well as legal, security, brand protection, corporate fraud, investigation and compliance experience. We strive for perfection and always keep to our core values.
Hover and click to see our biographies and expertise.
Founder and CEO
Neil Miller
With over twenty years of experience in the corporate security and investigations sector, Neil has international case experience in due diligence, intelligence gathering, brand protection, asset tracing, surveillance and fraud investigations. He is a qualified Certified Fraud Examiner with the Association of Certified Fraud Examiners; a member of the London Fraud Forum; and an active member of the United Kingdom Professional Investigators Network; and a member of the Institute of Directors.
He is a regular contributor on fraud topics with leading industry magazines and has been a contributing author for three different editions of Managing Business Risk published by Kogan Page.
Neil's management experience started in 2001 when he was appointed Research Director at an internationally renowned fraud investigation company. He has since been a Board Director for a UK based brand protection and investigations company he helped set up in 2004.
Neil has operational experience within a variety of jurisdictions including Nigeria, Mexico, Brazil, Israel, UAE, Hong Kong, Croatia, Romania, USA, UK and Ireland.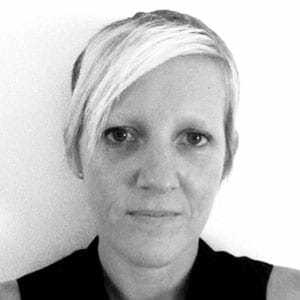 Managing Director | UAE
Cate Wells
Cate has enjoyed fifteen years' experience in intellectual property investigations, intelligence gathering and due diligence research. In 2009 she moved from the UK to the UAE and has operated as a market intelligence specialist across the United Arab Emirates and Gulf Region and is highly regarded as a dedicated professional in helping combat intellectual property crime and brand protection issues.
Cate has provided evidence of the highest standards to many domestic and international clients including law firms, trademark agents, brand owners, investigation agencies and market research companies from a variety of different industries.
Cate holds a Bachelor of Science Degree (Hons) from Brunel University in London.
Senior Associate | Investigations
Valeryia Dockrell
Val joined TeamTen in 2017 as a Due Diligence Analyst, providing clients with legal, regulatory and non-regulatory assignments, and specifically assisting on investigations in Russia, due to her fluency in the language. Now, as a Senior Associate, Val provides expertise in strategic intelligence, litigation support and fraud investigation assignments.
Prior to joining TenIntelligence, Val gained experience of working globally, including Bangkok and Istanbul, showing her ability to fit in and adapt to different cultures and environments. 
Val enjoys travelling and learning about different cultures. She also has a continued interest in the Psychology subject (which Val receives a Bachelor degree in). Keeping up with different research in psychology has strengthened her research and investigative skills. 
Val's organisational skills have been a real asset to client management, her great attention to detail skill also aids her identifying factual information during investigation assignments. 
Manager | Finance & Business Support
Jenni Miller
Jenni has 20 years' experience in the retail banking industry during which she progressed in a variety of roles which have given her a breadth of knowledge in business administration, management and HR.
Jenni joined TenIntelligence in 2019 and provides finance and business support helping coordinate the group's financial strategy and project implementation.
Senior Compliance & Diligence Executive
Heba Mostafa
Heba joined the UK team in 2018 as one of our due diligence analysts, utilising her Arabic language.  Prior to joining TenIntelligence, Heba gained expertise in research and analysis as data quality and control in a multinational and public organisation respectively. She was also a Project Management Coordinator ensuring compliance at a large data company in Egypt. 
Now, as our Senior Compliance & Diligence Executive, Heba coordinates and ensures compliance is embedded into each project, engagement and task.  Heba is a certified Data Protection Officer (DPO) and is always looking for opportunities to enhance her knowledge in the compliance field and is always happy to support with specific research assignments.
Heba speaks Arabic fluently and can utilise her language skills into investigations in a range of MENA countries.
Heba graduated from the Ain Shams University in 2010 with a Bachelor in History & Art of Languages.
Associate | Due Diligence
Daniel Walters
Daniel became a member of TeamTen in 2018. His previous working experience has shaped him into a great team member with excellent research and analytical skills, which allowed him to adapt to the Due Diligence Associate position easily. Dan provides clients with expertise in due diligence (legal, regulatory and non-regulatory) projects on individuals and companies; reporting and analysis on financial crime compliance issues and uncovering industry insight and business intelligence on individuals. 
Dan holds a Master's degree in International Security from the University Of Sussex. His main focus was the theory of International Security and the understanding of geopolitical theories in a global security context, terrorism risk and management of biosecurity risk.  
Dan is a very responsible and trustworthy member of the team. He is always willing to take up duties and provide assistance to other members. Also, you can always see him carrying a big smile on his face!  
Analyst | Due Diligence
Jake Durham
Jake provides clients with expertise in due diligence (legal, regulatory and non-regulatory) projects on individuals and companies. 
Prior to joining TenIntelligence, Jake worked in the public sector, where he was responsible for administering subject access requests and assisting with evidence gathering for police investigations under the Data Protection Act and GDPR.
Jake graduated from the University of Nottingham in Ningbo China in 2014 with a Bachelor in International Communications with Chinese. He then furthered his education by completing a Diploma in Mandarin and has a professional proficiency in Mandarin.  
Analyst | Due Diligence & Forensics
Tim Minchin
Tim joined the team in 2019 as a Due Diligence Analyst and also assists in our Digital Forensics practice.
Prior to joining TenIntelligence, Tim worked in the regulated financial sector and gained considerable knowledge in GDPR and Data Protection with experience in data analysis, governance and client management. 
Tim is a keen learner, he received training in engineering, retail management and many more outside of work. His positive learning attitude allows him to pick up the due diligence work really quickly!  
Analyst | Due Diligence
Rachael Legg
Rachael (Rae) joined the team in 2020 as a Due Diligence Analyst.
Rae provides clients with expertise in due diligence (legal, regulatory and non-regulatory) projects on individuals and companies. 
With a First Class Degree in French and Spanish, Rae brings her cultural, language and research expertise to the team.
Prior to joining TenIntelligence, Rae worked in the travel tech sector and assisted the customer service team with bilingual communication and organisation skills.
Analyst | UAE Brand Protection
Reem Ramadan
Reem is a member of the Dubai Team after graduated from the Amity University Dubai, majoring in Forensic Science. Prior to joining TenIntelligence, Reem interned at a private investigation firm, where she gained experience in due diligence operations and background investigations for pre-employment screening.  She also gained experience at a construction intelligence agency before being appointed as an Analyst at TenIntelligence.
Reem is a keen learner, she believes that all the past study and work experiences has shaped the person she is now and enjoys learning something different and new.
Reem is also a hardworking, devoted, and ambitious individual who is striving to build a better career for herself. She can speak Arabic fluently and Spanish in limited working proficiency.
Analyst | Due Diligence
Fiona Harmsen
Fiona joined the team in 2020 as a Due Diligence Analyst and assists clients with expertise in due diligence (legal, regulatory and non-regulatory) projects on individuals and companies. 
Recently graduated with a Master's degree in International Relations and Security from the University of Westminster, Fiona focused on security challenges in the Middle East and contemporary controversies.  Fiona also has a Forensic Accounting and Fraud Examination certificate from the West Virginia University.
Fiona is passionate about business intelligence, investigation, due diligence, and asset-tracing with a focused interest in the Middle East and Africa regions.
A native French speaker, Fiona also speaks Spanish and Turkish.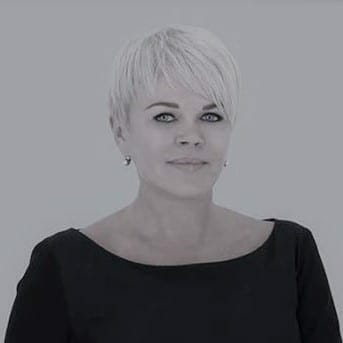 Financial Controller | Dubai
Elena Fedorova
Elena is a hands-on and result driven senior financial professional with progressive experience gained in diverse industries in New Zealand and Middle East & Russia. She is a Chartered Accountant and registered mentor with Institute of Chartered Accountants Australia and New Zealand and holds a Degree in Economics and Degree in Accounting.
​Elena's core skills include financial and strategic planning, working capital management, cash flow modelling and forecast, financial risk management, internal control development, ERP implementation, leadership and people management.
With over 20 years of experience Elena's career combines diverse industry exposure alongside strong working relationships with auditors, accountants, legal consultants, banks and board of directors in many different companies in multiple geographical regions.
Director | Digital Forensics
Patrick Madden
Patrick Madden started his career in the industry as a computer forensic examiner in early 2002. Prior to this he worked as an IT support technician for 4 years, during which time he gained significant knowledge about the day to day functioning of business computing, and how various companies operated. He has regularly drawn on this experience when undertaking digital forensic investigations and assists TenIntelligence with high profile cases through his Right Click consultancy.
Patrick has attained the Encase Certified Examiner qualification, and has given evidence in the High Court, the Crown Court and the Commercial Court on numerous occasions for both civil and criminal matters. He has assisted various government agencies on search warrants and has been the primary computer forensic consultant for many civil search orders.
Senior Consultant | UAE Brand Protection
Ahmed Alazimi
As an experienced Brand Protection Specialist with extensive experiences in the UAE, Ahmed has executed investigations of criminal activities regarding the theft of Intellectual Property of products such as automotive, imaging consumables, cosmetics, sportswear and luxury brands.
Ahmed graduated from the Alexandria University (Egypt) with an Engineering degree. Prior to joining TenIntelligence, Ahmed was an investigator for another leading UAE brand protection company.
Ahmed speaks Arabic fluently and can utilise his language skills into investigations in a range of MENA countries.
Our Intelligence | Your Assurance